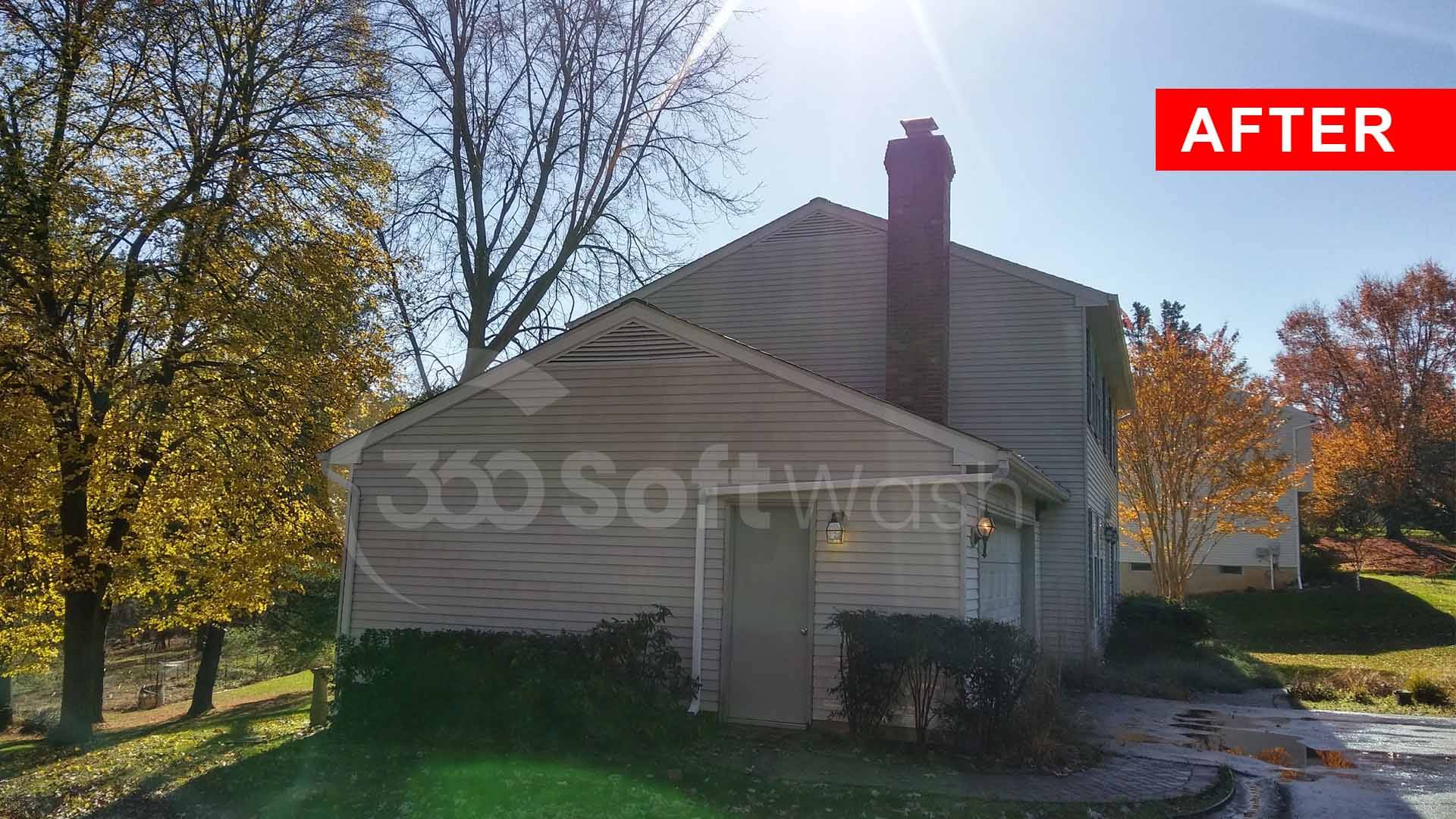 360 Soft Wash – Pressure Washing Services Bel Air MD
360 Soft Wash
In business for more than twenty years here at Bel Air soft wash we take pride in providing professional exterior home cleaning services. Improving the communities we are located in the services we provider are window cleaning, pressure washing, gutter cleaning and so many more services that focus on cleaning the roof, gutter, exterior walls/surfaces, windows, and patios.
By taking care of these areas out exterior home cleaning services can add a better look, and even value, to your home. As a company services are provided in several states throughout the United States. Customer satisfaction is guaranteed working with 360 Soft Wash as each of our field technicians are trained to provide the best service you could hope for. Because of the excellent service we provide 360 Soft Wash has earned the love and trust of homeowners nationwide.
Why Power Washing Bel Air MD and Soft Washing Bel Air MD?
Of the entirety of services we offer pressure washing is non-specific, so it's not a wonder why you may wonder why power wash at all. The service in its name may not define its purpose, but make no mistake power washing is the most crucial of services a home owner can pay for. Power washing Bel Air MD is specifically designed to clean tough areas of the exterior house and surrounding areas using a low pressure high intensity water spray.
Using pressure washing on the exterior surface of the house, patio, pool area, drive way, and even sidewalk removes dirt, mildew, and grime that had days, months, or even years to build up. By using high pressure cleaning your home and amenities will be restored to their beautiful natural look. Pressure washing also has the possibility of increasing longevity by decreasing the breakdown of your home and amenities by this disgusting buildup that can in time damage your home.
For some areas of the exterior of the home requires a lighter touch than pressure washing which is why in addition to pressure washing there is also soft washing. Using low pressure high intensity water spray cleaning areas of a home not as supported structurally such as the roof and windows. For the roof cleaning Bel Air MD, even though not suggested as a way to clean the roof, soft washing Bel Air MD is recommended to eliminate any possible mold growing infesting your roof top eating and rotting it away.
Just as effective as pressure washing Bel Air MD, soft washing prevents the decompose of your home over a series of years from mold and mildew spreading on your roof encroaching into the internal structures. Thankfully, soft washing your home home protects the more delicate areas of your exterior home having it look fantastic while being undamaged from the cleaning.
Every home deserves the best quality service their area has to offer guaranteeing your home ages gratefully getting better over time holding up well enough to pass down from generation to generation. In the city of Bel Air, Maryland there is no provider better than 360 Soft Wash.
Why Choose 360 Soft Wash?
Providing home owners with no less than the best quality of service, at 360 Soft Wash we guarantee you will receive an undeniably excellent cleaning service from one of our field technicians. Before sending any of our workers to provide pressure washing Bel Air MD or soft washing Bel Air MD to clean your home they are fully trained and insured before ever going out into the field.
Equipped with the best tools our field technicians from 360 Soft Wash provide power washing Bel Air MD restoring your home and amenities to its former glory cleaning every area that could possibly hide dirt and mold that could harm your home (Why Pressure Wash Any Service, 2019). Separating us from the competition we at 360 Soft Wash are prepared to take any cleaning situation whether pressure washing Bel Air MD or soft washing Bel Air MD we guarantee a proper cleaning of your home and amenities making sure they last for years to come.
Our customers are guarantee that we are worth trusting with the safety of your home as we provide any soft washing Bel Air MD and power washing Bel Air MD service trading your home with the utmost respect while being as diligent and through as possible. If you want a superior cleaning service that surpasses the rest in service and customer satisfaction 360 Soft Wash is the best choice.
Call now to schedule an appointment (410) 680-2876
– COMMERCIAL & RESIDENTIAL –
A CREW THAT ALWAYS ARRIVES ON TIME
EXPERT TECHNICIANS WITH YEARS OF EXPERIENCE
TOP-QUALITY
EQUIPMENT INCLUDING A SOFT WASHING MACHINE
TREMENDOUS ATTENTION TO DETAIL
CALL OR SUBMIT A FORM FOR A FREE ESTIMATE!