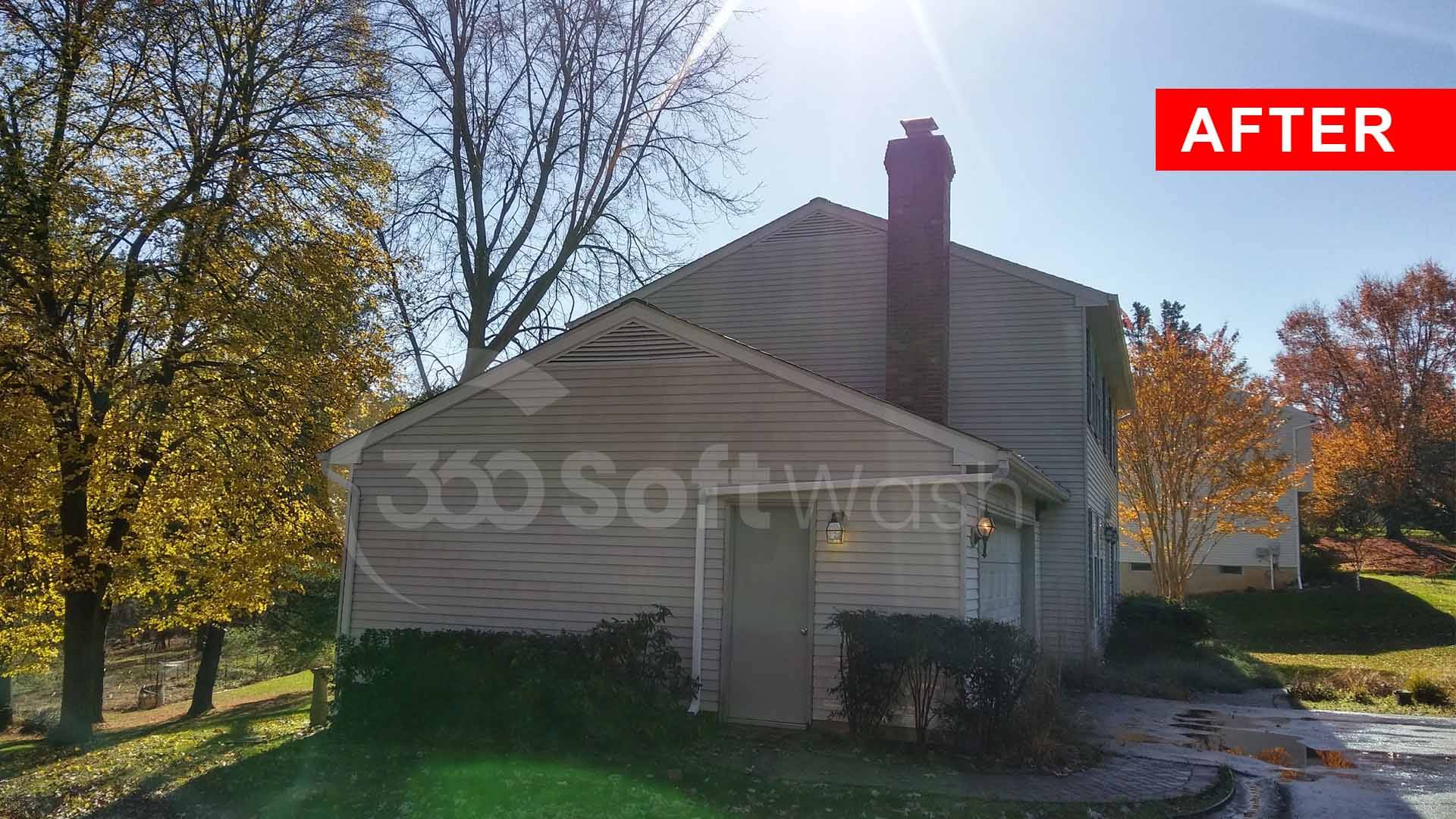 360 Soft Wash – Safe low-power washing services
You can Pressure Wash, Power Washing or Soft Wash just about anything outside of your property such as driveways, roofs, siding, fences, garages, porches, walkways, drive ways, pool enclosure, decks, gutters, awnings, stone walls and more.
These services will remove the unwanted growth of dirt, mold, algae, and anything that gets trapped onto surfaces. It is important to keep scheduled yearly maintenance on your property throughout the year to protect it from being damaged.
Many companies do residential and commercial buildings and offer reliable, efficient exterior cleaning to their customers. You will be pleased with the long-lasting results that these services actually provided.
Do your research when thinking about Pressure Washing, Power Washing or Soft Washing your property so that you can make an informed decision when selecting the right company for you.
There are many reviews online that can help you make your decision or you can even ask friends and family if they know anyone that they have used in the past. You will want to make sure the certified technician is an expert, has man years of experience, licensed and insured.
Many homeowners do their own Power Washing, Pressure Washing and Soft Washing because they want to save money. Beware that if you are not experienced it can cause some problems for you. In some cases, causing you to repair or replace your property. This could potentially cost you thousands of dollars down the road.
Amateur Pressure Washing And Damages That May Arise
High pressure can break your window seals. Once that seal is broken your window will remain foggy. Window screens can be torn causing you have to replace them.
Power Washing can rip right off the roof with a vast amount of pressure.
Pressure that is too high can actually damage wood siding and strip paint off of anything.
What To Look For In A Professional Pressure Washing Company
Excellence in customer service
State-Of-The-Art equipment
100% Satisfaction Guarantee
Free Estimates and Demos
Professional, Trained Technicians
House washing depends on many different variables when factoring the cost of the service requested. Rest assured once the job is completed you will notice that the curb appeal of your property is much more appealing.
Simply put…You want what you pay for…What you expect and deserve!
Frequently Asked Questions
* How often should roofs get cleaned?
On an average about every two to three years.
* Should I have my roof fixed before cleaning it?
No, you will want it sanitized first so that it is clean before the roof is repaired.
* How often should pavers, pools, houses, and driveways be cleaned?
The cleaning would vary due to weather conditions and traffic. If there is construction in the area you property may get soiled quickly.
Pavers and driveways about every six months. Pools may be power washed between one and two years in time. The house exterior about every two years.
Call now to schedule an appointment (410) 680-2876
– COMMERCIAL & RESIDENTIAL –
A CREW THAT ALWAYS ARRIVES ON TIME
EXPERT TECHNICIANS WITH YEARS OF EXPERIENCE
TOP-QUALITY
EQUIPMENT INCLUDING A SOFT WASHING MACHINE
TREMENDOUS ATTENTION TO DETAIL
CALL OR SUBMIT A FORM FOR A FREE ESTIMATE!