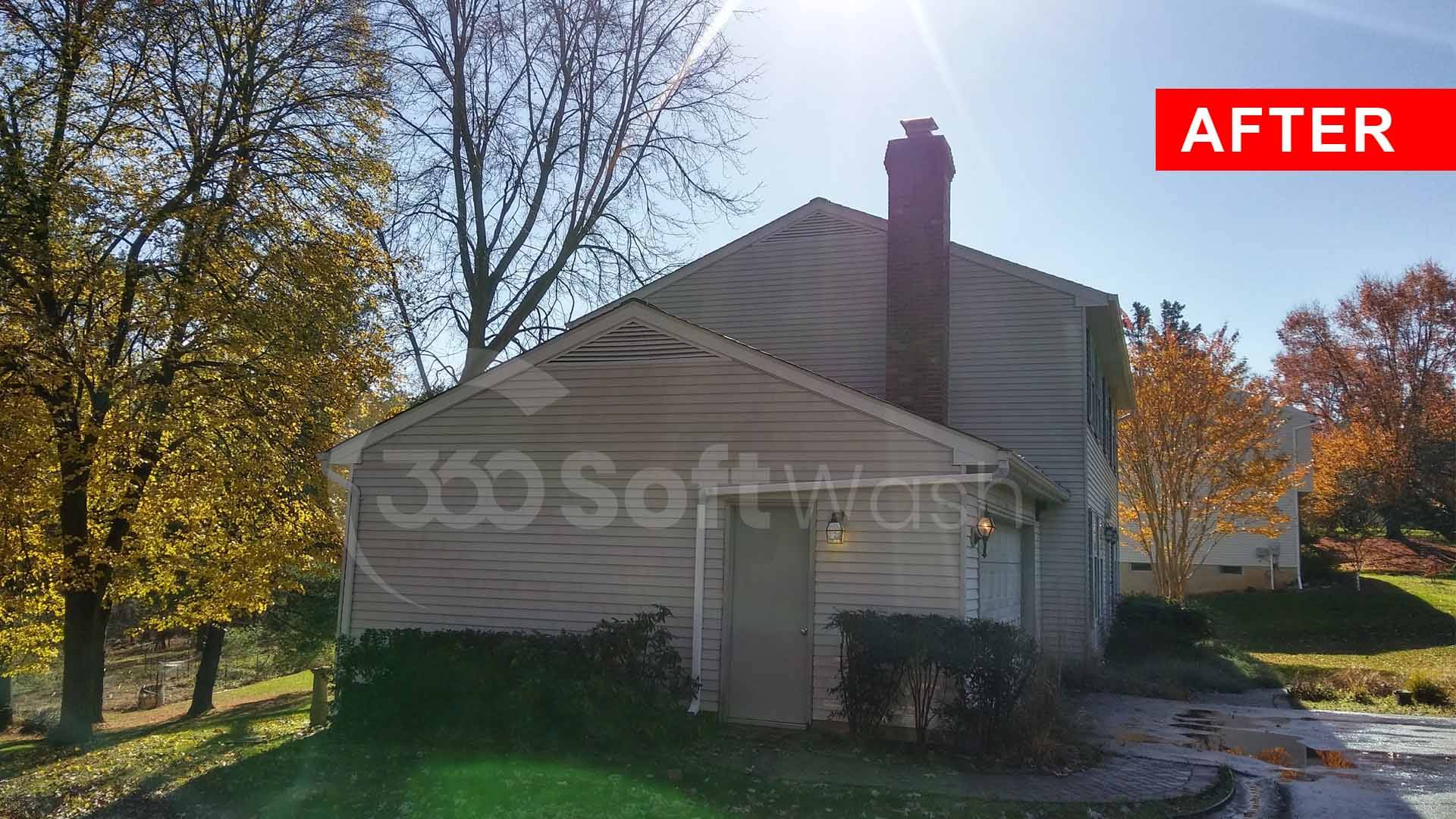 You Get Our 100% Iron-Clad, Risk-Free,
Money-Back Guarantee:
"Nothing is more important than your complete and total satisfaction.
If for any reason you have concerns about your cleaning, we'll return and re-clean the areas free of charge. If you're still not satisfied, you can have your money back! That's why this business has been built on referrals. Absolute honesty, integrity, and the willingness to take client satisfaction to the highest levels of any service business!"
FREE Healthy Home Audit Call now for a complete and thorough inspection of your exterior's current condition & a written price quote!
Trying to do it yourself is a waste of money and time. Sure, you can rent a machine or buy one, but how much of those contaminants do you think it will really remove?
Chemical cleaning is SIGNIFICANTLY BETTER than pressure washing for your home. Pressure washing sends spores airborne and doesn't even kill them. The only thing it does is spread it. High pressure can also create leaks and crack glass seals.
Power washing vinyl siding
Safe Power washing vinyl siding
Like many homeowners, it is important to you that your house looks inviting and comfortable. A huge part of that is making sure that it is clean. Nothing can make your home clean quite like power washing vinyl siding. It will keep your property looking beautiful and tidy all through the year. Cleaning the exterior of your house can be difficult to do yourself which is why it is essential to find a professional that you can trust for power washing siding on your home.
What Can I Do to Properly Prepare for Power Washing?
You already know the benefits of power washing the outside of your home. It can boost its curb appeal and make it a safe place for your entire household but how do you prepare your home before the procedure? It goes without saying that all doors and windows should be shut. The high-powered stream of water can cause injuries if you do not engage a professional company so it is essential that you engage a reputable business to handle the power washing for you.
Make sure you cover or remove all features that you do not want to get wet. Remove all plants and cover the electrical outlets. Keep pets and children away from the areas to be treated. Your home will look sparkling when you power wash vinyl siding and it is very important that you prepare well for it.
How Can I Find a Dependable Power Washing Service?
Ensure that a company is local and can handle all of your needs. They should provide documentation proving that they are certified to work in your area and are up to date on all the proper procedures and follow the current safety regulations. A good company will be transparent about their procedure and will tell you all the steps that they will follow for power washing vinyl siding.
Why is Power Washing Siding Important?
Your power wash will make your home look sparkling clean and remove any mold or dirt that can threaten the structural integrity of it. Living in an area that experiences high humidity can cause your home to suffer from a large amount of mold, mildew and even algae. These can grow quickly and cause your home to suffer. Power washing the siding of your home can clean the surfaces and prevent mold from growing if it is done well and allowed to dry sufficiently.
How Often Should I Power Wash?
It is recommended for you to annually engage a professional company to power wash your home. This can keep it looking great and reduce the risk of mold and mildew growing on your foundation. These growths can seriously harm your structural stability and lead to further and more expensive problems down the road.
Power washing your home can properly maintain it and can save you a lot of money in the long run. It is important that you perform this maintenance regularly and keep your home in great condition. It is best to annually set aside some time to power wash the vinyl siding of your house. This can protect it from any hazards and keep it looking fantastic.
Call now to schedule an appointment (410) 680-2876
Happy Customers
Prompt service. Good results. Good price. Will definitely use it again.
I loved this company. The person was very courteous and professional. They had great prices and were much lower than other companies that I got quotes from. I would highly recommend using this company and I will absolutely use them again.
This 2-man crew did a great job on our home. I tried a water-based power wash myself, but it didn't quite get the job done, especially on the high reaching sections of our home. The team came by, took their time and our home looks great!
– COMMERCIAL & RESIDENTIAL –
A CREW THAT ALWAYS ARRIVES ON TIME
EXPERT TECHNICIANS WITH YEARS OF EXPERIENCE
TOP-QUALITY
EQUIPMENT INCLUDING A SOFT WASHING MACHINE
TREMENDOUS ATTENTION TO DETAIL
CALL OR SUBMIT A FORM FOR A FREE ESTIMATE!