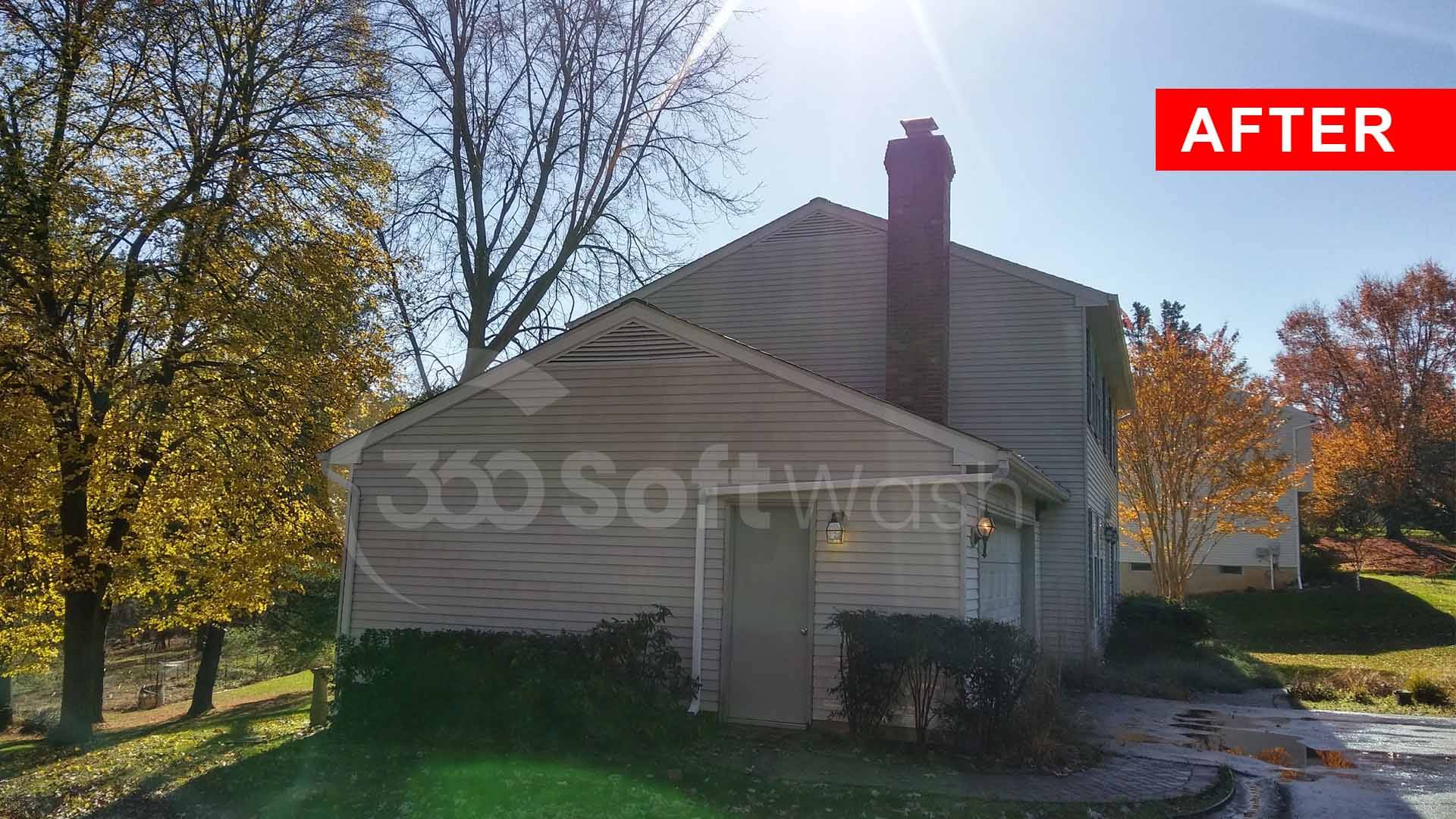 Pressure Washing Vinyl Siding
Do you own a Vinyl siding home? A professional pressure cleaning is highly recommendedVinyl siding is often thought of being indestructible and needing no maintenance. You give it a coat of paint and it will last forever. What many homeowners do not realize is that regular maintenance is required to help ensure your home's exterior can last a lifetime. It may possibly need more maintenance and protection than other exterior surfaces.
Mildew, dust, humidity, rain and heat will all play a role in wearing and tearing down your home's vinyl siding over time. It is necessary to go beyond a coat or two of weather sealant paint. A professional pressure cleaning company is the answer to your needs.
Many homeowners will decide to go about the task on their own. If you know what you are doing, then it's fine. However, there are certain factors that need to be considered when pressure washing vinyl siding. Many homeowners are not aware of these things and end up damaging their exteriors.
A pressure cleaning company will send a uniformed and trained professional to appraise the condition of your vinyl siding and recommend the best cleaning and protection for it. They will ensure that the manufacturer's approved cleaning solution is used and keep away from certain cleansers that may cause more harm than good.
Pressure washing vinyl siding is a delicate task that also requires precision and care. A professional pressure cleaner will ensure that the right amount of pressure is used to engage in correct pressure washing siding. Too much pressure will damage the vinyl planks and allow more water to get in an damage them. Spraying a soft stream and a downward angle at all times will ensure the vinyl siding will be cleaned without being damaged.
Soft cloths and soft bristles brushes are needed to efficiently scrub out mold, mildew and dirt without damaging the surface of the vinyl siding. Your professional cleaning company will only use the safest tools to get the job done. Abrasive pads are often used to get out tough stains, but this will only scrub away the protective sealant and leave the area prone to further damage and dirt.
Pressure washing vinyl siding is recommended every two years. Depending on your home's location and climate, you may need to perform the cleaning every year if you want to maintain the exterior for many years to come. You can be sure that a professional pressure washing company will have your exterior siding needs covered. Annual pressure washing siding can often reveal damaged areas that would otherwise go unnoticed for years until the damage is far from being repairable.
A professional pressure cleaning done right will not only protect you home's exterior, but will also maintain it's beauty. Year in, year out, the accumulation of rain and dirt will decrease the shine and luster of your exterior paint. Pressure washing on the other hand is an easy to completely damage a costly paint job. Using the correct amount of pressure and the right cleaning agents, professional pressure cleaning companies make sure that your home stays protected while maintaining their curb appeal.
Stop putting it off for another day. Stop the damage currently eroding your vinyl siding exterior and contact your professional cleaning company to schedule an estimate right away. Keep you home looking great and free from dirt and grime and you'll also extend the life of your vinyl siding.
Call now to schedule an appointment (410) 680-2876
– COMMERCIAL & RESIDENTIAL –
A CREW THAT ALWAYS ARRIVES ON TIME
EXPERT TECHNICIANS WITH YEARS OF EXPERIENCE
TOP-QUALITY
EQUIPMENT INCLUDING A SOFT WASHING MACHINE
TREMENDOUS ATTENTION TO DETAIL
CALL OR SUBMIT A FORM FOR A FREE ESTIMATE!