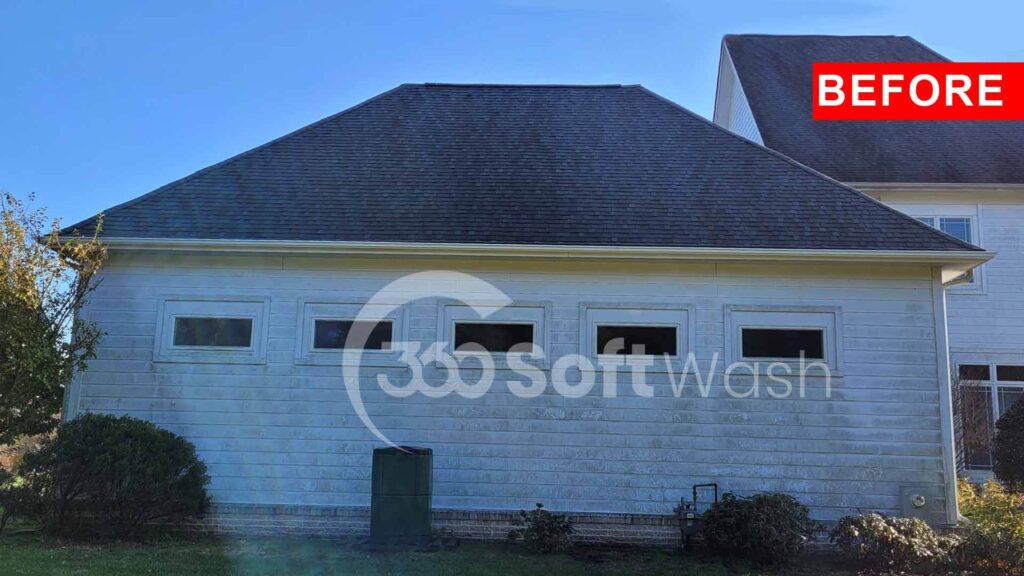 Soft Washing and Power Washing Cooksville MD
Best House Cleaning Choice A clean house creates an impression on those around you and those visiting from time to time. Sometimes you may not know the best way to clean your house since it is fully packed with furniture and other things you have set in the rooms. Also, cleaning some parts like the roof can be challenging for an individual. For a sparkling clean, you should identify the best house cleaning company and provide the cleaning services.
Choosing The Best House Cleaning Company
Various companies provide house cleaning solutions, and you should settle on the one that can provide their services per your needs. For exterior cleaning, the company is supposed to have the required equipment and skills for them to be able to deliver as per clients' expectations. Roof cleaning is among the exterior cleaning services that these companies offer. Each type of roof is to be cleaned differently from the others.
Pressure washing, pressure washing, and soft washing are among the methods used in roof cleaning. In most locations where there is a lot of humidity, roof cleaning and maintenance are essential. The choice of your service provider should be based on some factual information about how they have provided the services to their clients. One can also assess the type of equipment a company has and its suitability for roof washing.
There are various house cleaning companies, and your choice should be the most favorable to you depending on how soon you want the cleaning done and their availability. Select a reputable cleaning company in service provision, and it can be identified through referrals or checking client feedback on their websites. A company that will clean your house exterior and offers some maintenance services as aftersales will be the best option. Above all, your home needs will guide you in choosing the service provider and the type of washing you need to be done.
Pressure Washing
When you settle to have your house pressure washed, you should ensure that the method is effective and safe for your property. As the name suggests, pressure washing uses a lot of Pressure to clean your property and remove any form of stain that it comes across. In pressure washing Cooksville MD, a wand expels water at more than two thousand five hundred pounds per square inch. High Pressure will be good to remove any dirt on your roof and might also be very dangerous if the roof is delicate.
This method only uses water and no other chemicals like in soft washing. When one chooses Pressure washing Cooksville MD, it should be done on a roof that can withstand the pressure without any resultant damages.
It is advisable to choose pressure washing Cooksville MD when the surface is durable, like concrete sidewalks, driveways and walkways, paved patios, bricks, and stone surfaces. Such surfaces can easily be cleaned using pressure and also withstand high pressure. Some companies provide Cooksville pressure washing services that one can hire or choose to buy the machine and get to pressure wash.
Although it is less expensive when you have your machine since you can do it when you want without making arrangements days before, pressure washing requires skills. Thus only choose to do the pressure washing Cooksville MD yourself if you possess the required cleaning skills to avoid unnecessary injuries and accidents.
One can also train the cleaning professionals before owning a pressure washing machine. Once trained, one can own the pressure washing machine and carry out the cleaning at their own convenient time. As much as you want to maintain your house exterior clean, be careful that Pressure washing Cooksville MD is not done after a short time interval because more of it can harm your property. Cleaning your roof is important, and it should not result in constant repairs and renovations.
Power Washing
Pressure and Power Washing Cooksville MD are the same for most people, which is not the case. Power washing blasts water like pressure washing; however, it uses hot water. Having your house exterior cleaned through Power Washing Cooksville MD can be better than pressure washing since hot water has a better result than cold water.
Cooksville Power washing sanitizes the surfaces, and organic materials are easily broken down using hot water. If the roof or other exterior surfaces have some unnecessary plants growing, the best and easy way to do away with them is through Cooksville Power washing. There are no chemicals used in this method only hot water under high pressure, and it has no negative effects on the environment.
When settling for Power Washing Cooksville MD, ensure that your surfaces are durable enough to withstand hot water under pressure. Surfaces like your roof should be handled with care since you do not want to clean them and later have repairs done. The hot water under pressure is also good in unclogging gutters that have been mounted on your house. When cleaning a painted surface using Cooksville Power washing, the paint should be waterproof. If a painted surface is not waterproof, only use Power Washing Cooksville MD, intending to repaint later.
Compared to pressure washing machines, Cooksville Power washing machines are heavy-duty and require professional handling. These machines cannot be handled by an individual who has not been trained to carry out Power Washing Cooksville MD. They are very dangerous to an unskilled user and their property. Normally they are not used in residential cleaning like the pressure washing machines. Instead, they are used in commercial and industrial cleaning because there is a lot of dirt in commercial and industrial areas, and cleaning should often be done. Cooksville Power washing is also preferred to maintain the condition of the commercial and industrial buildings.
House Washing Time
The exteriors of the house need not start changing their original color to get a house wash. Although it is difficult to know the best time to have your house washed, you can take a closer look at several things that will determine whether it's time. The exteriors include your roof, driveways, walkways, or pavements. It can be challenging to determine if they are dirty for a clean, but there are few screaming dirty spots when you walk around keenly.
For the roof, house washing in Cooksville MD should be done when you come across grey or black streaks.
These streaks are an indication that algae are growing on your roof and you need to get rid of it soonest. Immediate action on cleaning your roof is because these algae turn to lichen after some time, which is responsible for destroying the lifecycle of your roofing. The extent of accumulated data can determine the best House washing in Cooksville MD method to use.
One can opt for soft or pressure washing and have the cleaning done. However, for a house that has not been cleaned for quite some time, then soft washing is recommended as it uses a mixture of water, chemicals, and other detergents. Soft washing, as the name suggests, does not use a lot of pressing in darting the water, thus safe for your exteriors.
House washing in Cooksville MD can be done to the interior of your house once in a while. Most people choose to have it done before they move into a new house or when they want to refurbish their homes. For interior cleaning, a professional house cleaning company should be the choice. Before choosing a given service provider, ensure they have the required cleaning machines and their staff is well trained to deliver exemplary services. No one wants to have their House washing in Cooksville MD, then later state handling damages.
Overflowing gutters are also a sign that you need to have your house washed since the main cause is blocking due to pilled dirt or leaves. The clogging in the gutters hinders the normal water flow and results in extreme roof damage. Pressure washing is the best remedy for unclogging these gutters, after which you will be required to have regular cleaning from time to time. House washing in Cooksville MD helps destroy breeding areas of some of the harmful organisms around your home.
It is safe and advisable to have your house cleaned from time to time to maintain it in good condition. House washing also helps enhance the durability of some of the materials used in buildings. When choosing a service provider, settle for the best in that line of cleaning, and if you decide to do it yourself, ensure you have the required skills and equipment. It is also advisable that before you settle on a cleaning method, you know whether it is the best for your surfaces or it might result in damages.
Call now to schedule an appointment (410) 680-2876
– COMMERCIAL & RESIDENTIAL –
A CREW THAT ALWAYS ARRIVES ON TIME
EXPERT TECHNICIANS WITH YEARS OF EXPERIENCE
TOP-QUALITY
EQUIPMENT INCLUDING A SOFT WASHING MACHINE
TREMENDOUS ATTENTION TO DETAIL
CALL OR SUBMIT A FORM FOR A FREE ESTIMATE!
Our Service Area is in Howard County MARYLAND
Scaggsville, Laurel, Fulton, Savage, Highland, Jessup, Clarksville, Dayton, Ellicott City, Daniels, Ilchester, Oella, Columbia, Elkridge, Simpsonville, Woodstock, Granite, Cooksville, Glenelg, Glenwood, Lisbon, West Friendship, Woodbine