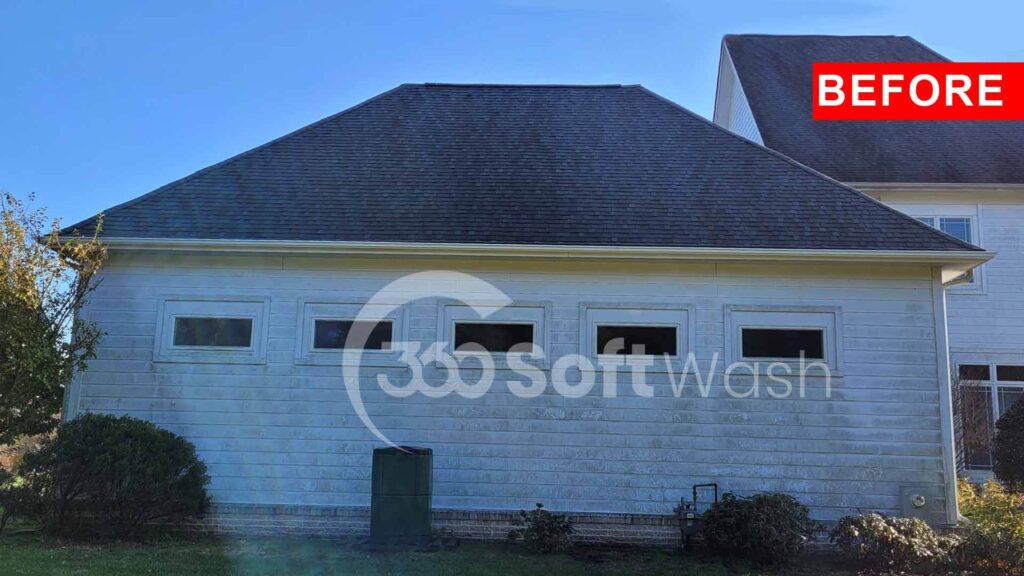 Soft washing and Power Washing Savage MD
Welcome to Bonded Insured, the cleaning professionals you can Trust. We are here for you for everything to do with cleaning in the community. Our Savage Power Washing services are done either by soft Washing or savage Power washing. Whatever method is your choice, consider it done. Your comfort topped up by satisfaction is our business, and it gives us satisfaction in House washing in savage MD.
Bonded insured: Why should we be your choice?
Time-saving plus safety
We handle the cleaning part for you as you continue with other responsibilities. This means you'll save time for other things while we assist with the cleaning bit. Our services are conducted professionally by our well-trained team. House washing in savage MD professional means we are factory trained not just for cleaning but also for conduct. We do not ignore or underestimate the fact that you can do this too. However, as professionals and due to more exposure, we handle the machines and tools. This supports your safety as well as that of your other family members. The amount of time we use is relatively shorter than done by ourselves or locally.
Some parts like rooftops are not a go zone for everyone. We will handle these freaky parts for you being Savage Power Washing experts. Some people are also allergic to particular detergents needed for efficient cleaning. We save you this nasty bit that could be anxious for your people.
Security and Trust based on Teamwork
As a team, we have taken time to know one another, and thus we are accountable for perfection and warm services. We endeavor to give you a sense of trust just as it was our property. We use official uniforms to help you identify us and have no fear of strangers on your property. A team means we work together and care for our name and brand. Unlike your usual cleaners, the Savage power washing team seeks integrity among ourselves so that our customers can be comfortable even as we perform our duties inside the privacy of their homes and offices.
We are efficient and offer quality services.
As for the quality, no one opens a business to close. Our quality is our guarantee and our marketing point as well. The quality we offer you is your connection with us; hence we cannot compromise. We also use our experience and expertise to ensure that every item is handled just as it should. We seek to be a revolution in House Washing in Savage MD.
Our Services and Method
In general, our services and according to our industrial training are cleaning. Consider us for a total house clean-up, especially if safety and quality are your concerns. A house has different parts, which means different materials have been used. For this reason, then we employ our expertise to give each item the care it deserves and hence your satisfaction. Both pressure and power washing methods could achieve the best result. Let's look at what method should be used where and why.
Everyone loves a clean environment, either in the office or at home. The weather, time, and daily life activities all influence our environment at a particular time. It is well noted that a property that has existed for some time cannot be the same as new. We, however, may be oblivious to how much change has occurred on our surfaces until a time when it is a bit obvious. At this juncture then, our surfaces will be seeking some intervention. Pressure washing in Savage MD is a form of house washing in Savage MD that we can employ to get a nearly new look once and again.
A soft washing method or pressure washing can clean the surfaces to maintain our properties. They can be both categorized as power washing. Only that pressure washing Savage MD is seemingly harsher than soft washing. Porous hard surfaces like concrete could do better with pressure washing. This will help dislodge contaminants that could be deeply rooted there. Though soft washing is easier for relatively soft surfaces, it may want harder porous surfaces.
Savage power washing is the route, especially for tough surfaces. To your advantage, cleaning companies like us invest in flexible pressure washers. This helps in that they are ready with the right machines for whatever surface they face.
Pressure Washing
Pressure washing Savage MD is super beneficial to maintaining your precious investments. The dirt build-up in driveways, patios, etc. all affect the general splendor of your property. Regular maintenance increases demand, beauty, and also longevity. Luckily, most pressure washers have adjustable pressure parameters. You can opt for a high-pressure or a little down-pressure wash with every machine.
Pressure washing Savage MD uses highly pressurized water to remove grime or dirt on property surfaces effectively. The water is expelled at high speeds and thus is not favorable for all surfaces. Windows, wood, and shingles may be affected. It is therefore advisable to use pressure on the following surfaces.
• Paved patios
• Walkways
• Driveway
• Stone
• Bricks
• Concrete sidewalks and others.
Soft washing
Soft washing may not be as consuming as pressure washing. It uses formulated detergent to treat the water for use. Soft washing is more powerful than regular hose washing. The process is, however, different from pressure washing Savage MD. The nozzle sprays out widely, though with lesser pressure. This method is effective on algae, mildew, dirt streaks, etc. It also can be used to reinstate a house color somehow.
Some surfaces that could use soft washing
• Cedar shake
• Stucco /coquina
• Screens
• Wood panel
• Screen enclosures
How to soft wash different surfaces
Every surface is unique and should be maintained accordingly. The detergents, water temperature, and pressure cannot be uniform for surfaces even though you use the soft wash method.
• Stucco
• Stucco is pretty delicate. The nozzle used should be 25 or 40degree. Keep your distance as you wash.
• Vinyl
• One should use proper solutions to prevent warping and deformity of the material. Where there are frames, caution should be taken to avoid gaps.
• Brick/Stone/Concrete
• These materials are porous and could hold detergents if not well planned. Allow them to absorb water before using detergents.
• Wood
• Wood could be splintered by high water pressure. Perform a soft wash before using detergents for effective cleanliness.
• Aluminum
• Aluminum Power Washing Savage MD needs to be done at a right angle so that the water may not flow down to the panel overlaps. Aluminum may be discolored in case the wrong detergents are used.
The pros of soft washing
• It is gentle and good for delicate surfaces that may not bear pressure washers.
• Because it uses detergents and water, it produces high effects that are long-term.
• The risk of injuries is very minimal compared to high power pressure.
• It helps curb harmful growth, which may not be swayed by just water.
Soft Wash Solutions
Soft washing uses several substances and mixtures to clean surfaces: Savage power washing.
• Bleach is important because of its capability to kill mold and bacteria.
• Neutralizers are unique in that they offer a protective coating so that your roof surface and walls may not get more build-ups.
• They also prevent runoffs from the cleaning agents from reaching plants.
• The solutions are also inclusive of odor removers.
Power Washing
House washing in savage MD Power washing uses hot water, which is then blasted to a surface to be cleaned and sanitized.
The machines used are mostly industrial grade. These machines are used only by professionals to avoid hurts and damage to surfaces. Homeowners are discouraged from using these machines as they are mainly commercial. However, power washing Savage MD washers are rarely used for driveways, concreted, and stone walls.
Which houses need power washing in Savage MD?
Some common signals for power washing are:
• Decks are stained
• When energy bills seem more than average
• Discolored roofs
• Dusty cobwebs
• Stained driveway
• Discolored walls
• Stained walls
High pressure versus soft pressure
High pressure is ideal for the stubborn grime and dirt formed on surfaces. This type of dirt may not be effectively removed through a soft wash, especially if well-held. The machines used are different. Soft wash deals well with contaminants. This is in consideration of the detergents used. Pressure washing savage MD highly depends on professionals to avoid damage and hurt.
Professional house/office washing is beneficial to health.
Power washing Savage MD is not just about business or aesthetics. It is considered that your environment influences your health. When things like algae, grime, dirt, pollen, and other decaying matter build up, they will surely impact our health. This stuff is stacked on various services, even furniture. Some areas also have natural happenings that support the growth of likes mildew on roofs. These build-ups could cause allergies and even trigger asthma. They make you often sickly though you did not suspect the cause. Regular washing is good, but power washing savage MD is advisable because it is professional and will handle every hidden part.
Call now to schedule an appointment at (410) 680-2876
– COMMERCIAL & RESIDENTIAL –
A CREW THAT ALWAYS ARRIVES ON TIME
EXPERT TECHNICIANS WITH YEARS OF EXPERIENCE
TOP-QUALITY
EQUIPMENT INCLUDING A SOFT WASHING MACHINE
TREMENDOUS ATTENTION TO DETAIL
CALL OR SUBMIT A FORM FOR A FREE ESTIMATE!
Our Service Area is in Howard County MARYLAND
Scaggsville, Laurel, Fulton, Savage, Highland, Jessup, Clarksville, Dayton, Ellicott City, Daniels, Ilchester, Oella, Columbia, Elkridge, Simpsonville, Woodstock, Granite, Cooksville, Glenelg, Glenwood, Lisbon, West Friendship, Woodbine