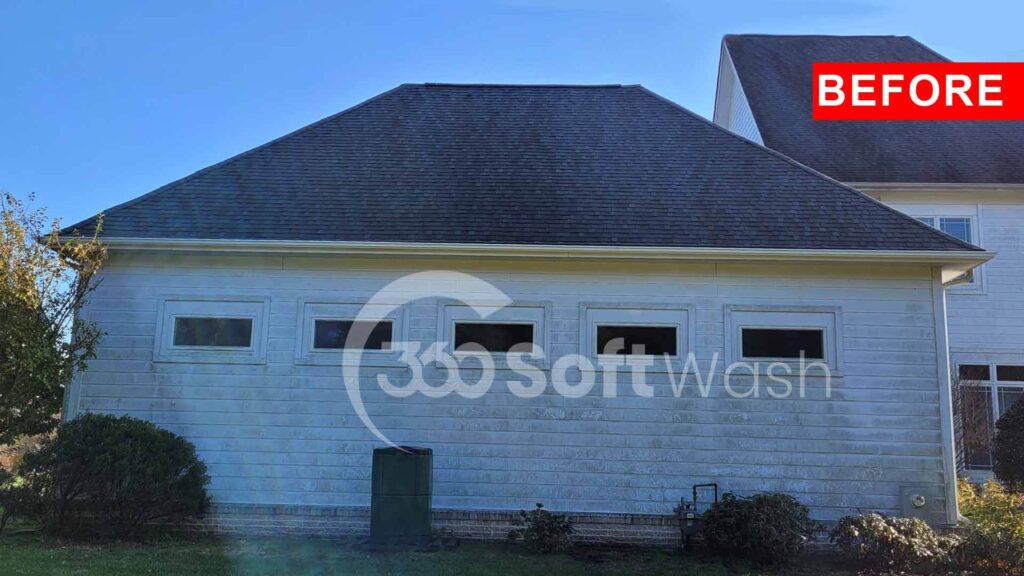 Safe Soft washing and Power Washing Scaggsville MD
Power washing Scaggsville MD
Power washing Scaggsville MD is the best place you can come to rescue the exterior of your house after years of snow, rain, and ice inflicting havoc on the exterior of your homes. Power washing and sprucing it up a bit can change the outlook completely. Power washing ideally is the use of hose downs which blasts away grime and dirt from the walls of the house, roof, and even the driveway, making the exterior regain its vibrance. At Scaggsville, we have various options to pick from, giving you a choice to choose what you think will be best for your house and is within your comfortable budget.
Pressure Wash Scaggsville MD vs Soft Wash Scaggsville MD
The two are relatively the same, with slight modifications in how they are operated. Pressure washing is when uses high pressure when cleaning while soft wash uses lower pressure, which acts as a strong hose power while doing the same job. Scaggsville power washing sees power washing and pressure as the same thing because it uses water pressurized water that ranges from 1300 to 3100 Pounds per Square Inch (PSI).
The other outstanding difference between the pressure wash and the soft wash is while pressure washing Scaggsville only uses high pressure to clean soft washing Scaggsville incorporates the use of bleach, soaps, detergents, and water to clean and disinfect the exterior of your house and makes sure it stays germs free and clean for a longer time.
There is the question of determining when the house needs washing. There are many ways you can evaluate this, like taking a walk around the house; you will identify dirt spots all around. Other things that you will find include mold and algae growths on walls that get much of the sun or even some discoloration on the sides, stones, asphalt, and bricks, not forgetting timber.
If you live in the countryside, where gravel roads are dominant, you will notice more dirt and dust coating the house's exterior. Roofs are easy to identify the ones that need cleaning because having a look at them, you will quickly identify the black streaks or even dark grey ones that typically signify algae growth. Algae is very dangerous to the roofs as it grows into lichen, which at times affects the shiny granules, significantly reducing the roof's lifespan.
Pressure washing Scaggsville MD or Power washing Scaggsville MD, as people know, has a list of the exterior places that they wash using pressure or Soft washing Scaggsville MD as we call it. These places include decks, gutters, siding, driveways, fences, concrete sidewalks, retaining walls, staircases, and many more things. Strictly use low pressure or soft washing for the roofs to avoid damaging the roofs.
Rural homeowners need regular cleaning of their houses, and to prevent tear and wear, soft washing is recommended. There is no way to determine the regularity of the cleaning for urban dwellers, but if you take a look and what you see does not make you happy, make sure to contact Scaggsville Power washing, and they will have it sparkling clean.
Pros and Cons of Pressure Washing Scaggsville MD
Several companies in pressure washing Scaggsville MD boast of it, but not many can offer quality services. That's why one has to be careful about the quality of the pressure washers they purchase or services they get from the cleaning services. The most common use of pressure washing is washing the exterior surfaces of a home instead of soft washing, which is preferred in interior cleaning. Pressure washing has several benefits, but overall may not be necessary for your cleaning needs.
The Benefits of Pressure Washing Scaggsville MD
Some of the benefits of pressure washing include the ability to efficiently buy or rent the pressure machine, though owning one makes some cleaning of the surfaces you want to clean easy and convenient. It's easier to access your pressure washer any time you want without having to book an appointment with the cleaning services. The high humidity can necessitate power washing Scaggsville MD.
With the extreme weather outside, mildew, algae, and mold grow quickly and may appear on almost every surface outside, including tile roofs, asphalt roofs, siding, walkways, driveways, porches, and many more. It is, therefore, necessary for one to own a pressure washer to ensure that your property is as good as new always. It will cost more in the future if it is not maintained.
The Cons of Pressure Washing
There exist a few disadvantages to using pressure washing on most exterior surfaces. One can hurt themselves due to the high psi of the pressure washing, which makes it difficult to operate if not well-trained. The high pressure which is used in the pressure washer may blow water up under the siding and overhangs. Additionally, you run a risk of property damage when using pressure washing.
If you use too much pressure and place it near the surfaces being cleaned, it can cause tears and wear. For example, excessive pressure can tear a wooden surface or can damage the vinyl if done wrongly. We recommend that the best form of cleaning for outside surfaces is pressure washing Scaggsville MD has perfect weather to foster algae and molds, so pressure washing will help a lot. We ensure that your surfaces remain as good as new when we are done.
Pros and Cons of Soft Washing Scaggsville MD
On the flip side, soft washing offers the best results in cleaning the siding, deck, roof, and many other surfaces. You also enjoy long-lasting results due to the anti-bacterial components. The best soft washing in Scaggsville MD requires trained personnel so that one avoids damaging property or harming themselves with the chemicals.
The Pros of Soft Washing Scaggsville MD
In soft washing Scaggsville MD has more customers than pressure washing because of the damage to property that high pressure causes. The first advantage of using soft washing is that the systems in soft washing use lower water pressure but are more effective due to the high-quality bleach, soaps, and water mixture.
As opposed to pressure washing using only water, the soft washing systems kill any bacteria or algae growth on surfaces instead of just rubbing them off. Soft washing also is efficient and costs less time while leaving better results with no damage to your surfaces. Soft washing Scaggsville MD is common because of the less to no damage left after the cleaning.
The Cons of Soft Washing
The most common disadvantage of using soft washing is that it may require a professional to clean. Nevertheless, the advantages of using soft washing outweigh the disadvantage. Soft washing in Scaggsville MD is preferred to pressure washing because a majority of the cleaning is done indoors on rather delicate surfaces that may be damaged by high pressure.
Power washing Scaggsville MD
As I mentioned above, Scaggsville Power washing and Pressure washing Scaggsville MD are the same and placed within the same category. But there are a few differences that arise between the two. Scaggsville Power washing utilizes high-pressure water, but it is hot this time. This is the main difference as the hot water and detergents and bleaches are used to sanitize the surfaces washed and hot water is superior when breaking down organic materials.

At Power washing Scaggsville MD, we use heavy-duty machines that are not readily available to the public. Even if one acquires it, it will be economically useless as houses are rarely cleaned. Additionally, they require a lot of training to be used correctly; if not, they can cause harm. Scaggsville Power washing is for outdoor cleaning stonewalls, driveways, and rough concrete. So, the machines used are meant for commercial and industrial uses alone, which we do at Power washing Scaggsville MD.
The skilled and professional workers within the company will serve you prudently at any time to make sure that cleaning is done to your satisfaction. Our primary goal as Power Wash Scaggsville MD is to make sure clients are happy and the living environments are clean and habitable and make Power Wash Scaggsville MD the go-to choice when it comes to cleaning services In conclusion, soft washing uses many gentle cleaning chemicals that can gently clean your surfaces.
It is advisable to use soft washing because it maintains paints and boosts them to last longer. It offers a chance to clean surfaces that cannot be cleaned by high pressure, such as wood paneling, screens, and shingles. Soft washing Scaggsville MD the number of clients wanting the services are rising, and over time, the pressure services will not be needed anymore.
Call now to schedule an appointment (410) 680-2876
– COMMERCIAL & RESIDENTIAL –
A CREW THAT ALWAYS ARRIVES ON TIME
EXPERT TECHNICIANS WITH YEARS OF EXPERIENCE
TOP-QUALITY
EQUIPMENT INCLUDING A SOFT WASHING MACHINE
TREMENDOUS ATTENTION TO DETAIL
CALL OR SUBMIT A FORM FOR A FREE ESTIMATE!
Our Service Area is in Howard County MARYLAND
Scaggsville, Laurel, Fulton, Savage, Highland, Jessup, Clarksville, Dayton, Ellicott City, Daniels, Ilchester, Oella, Columbia, Elkridge, Simpsonville, Woodstock, Granite, Cooksville, Glenelg, Glenwood, Lisbon, West Friendship, Woodbine