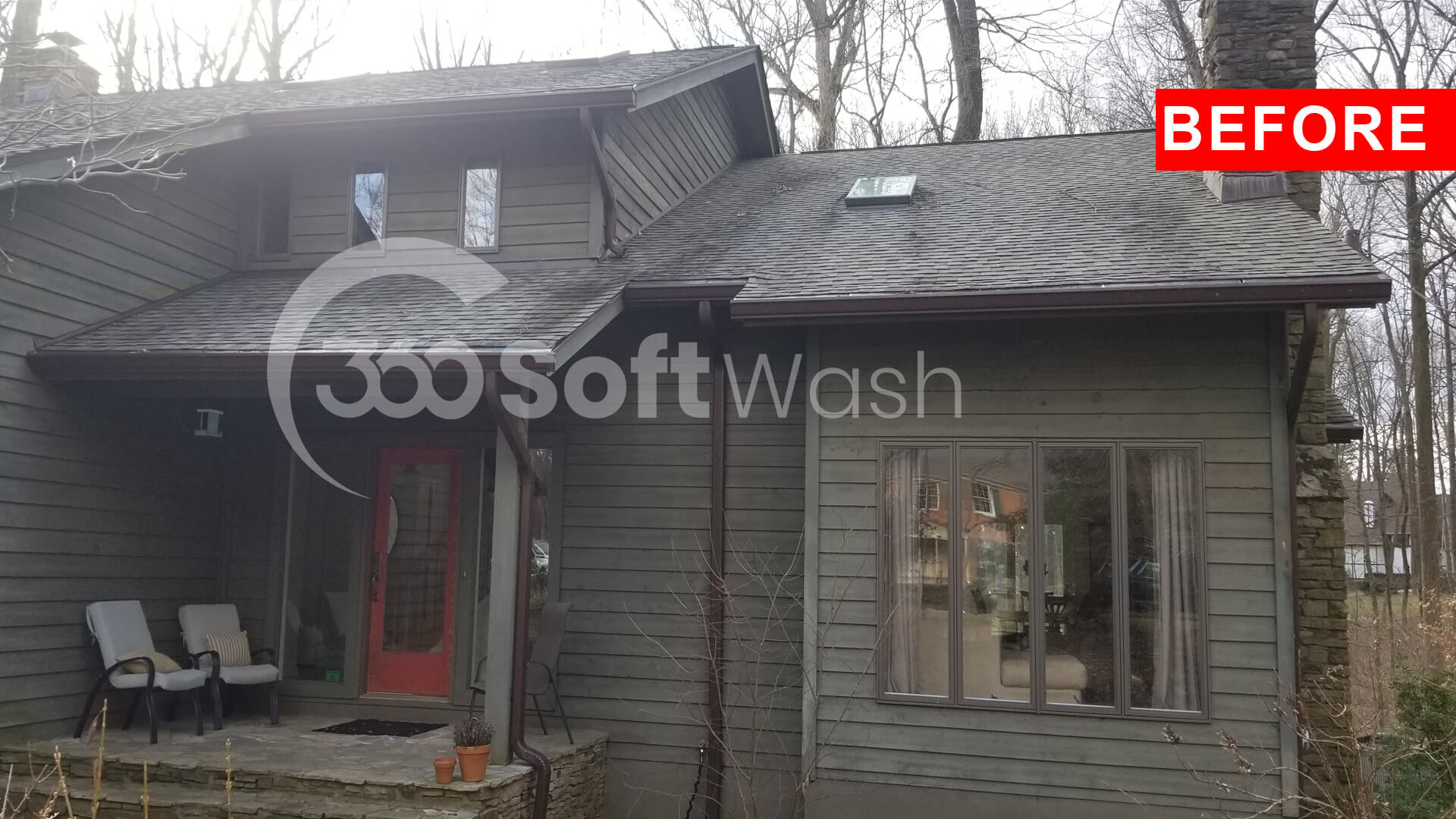 Roof Cleaning Ellicott City MD
Ellicott City Roof Cleaning
Roof cleaners Ellicott City MD are not created the same. Some roof cleaners Ellicott City MD lacks professionalism and quality. They focus more on money than happy customers. Why spend your cash with such a company when you need and pay for roof protection? Our roof cleaners Ellicott City MD ensure those black streaks are promptly, efficiently removed and reduce future worry and concern.
Keep the Roof Clean: Roof washing Ellicott City MD
Many people are surprised to see black streaks on their roof, especially when their roof is only a few years old. However, this streaking is a problem that any room can sustain if moisture sets in. It's especially problematic on the north side of a roof. The black streaking is caused by algae which eventually deteriorates the shingles and causes a myriad of problems both inside and outside the home.
Soft washing roof Ellicott City MD is a safe, effective service that removes the algae and black streaks before it has time to cause more damage. The soft washing roof Ellicott City MD service doesn't damage the roof but instead protects it against damage. Once our cleaners remove the black streaks and algae, your roof again looks new and the risks are gone.
360 Soft Wash: Roof Cleaning Experts
When you choose 360 Soft Wash as your roof cleaning Ellicott City MD professionals, expect the best. We take pride in our roof cleaning service and aim to make our customers happy. Our trained technicians come to the home with a mission to protect your roof. They arrive in uniform, ready to work and protect your roof and peace of mind. Our roof cleaning Ellicott City MD experts are licensed, bonded, and insured for your protection.
You can also expect great service, professionalism, and awesome prices from 360 Soft Wash. We're one of Angie's List 'Top-rated service providers' and a member of the Professional Cleaners Association. These extras offer customers comfort and peace of mind in our services. Furthermore, we offer honest pricing with free estimates available upon request. We stand behind our services and guarantee all of our work.
Low-Pressure Roof Cleaning Ellicott City MD
The roof is one of the most important fixtures in a home. It protects the structure of the home as well as the interior. It also prevents disarray and protects the beauty of the home. Don't disrupt the beauty of your home when our professional roof cleaning service is around to help. Many threats can stand in the way of the roof's durability and longevity, including black streaks. Keep an eye on your roof and implore low pressure washing Ellicott City MD the second you see the damage. After we provide roof washing Ellicott City MD, you regain the beauty and integrity of the home as well as the longevity that you desire.
Ready to schedule roof washing Ellicott City MD? Give 360 Soft Wash a call to request your free estimate and learn more about our valuable service.
Call now to schedule an appointment (410) 680-2876
Happy Customers
Prompt service. Good results. Good price. Will definitely use it again.
I loved this company. The person was very courteous and professional. They had great prices and were much lower than other companies that I got quotes from. I would highly recommend using this company and I will absolutely use them again.
This 2-man crew did a great job on our home. I tried a water-based power wash myself, but it didn't quite get the job done, especially on the high reaching sections of our home. The team came by, took their time and our home looks great!
– COMMERCIAL & RESIDENTIAL –
A CREW THAT ALWAYS ARRIVES ON TIME
EXPERT TECHNICIANS WITH YEARS OF EXPERIENCE
TOP-QUALITY
EQUIPMENT INCLUDING A SOFT WASHING MACHINE
TREMENDOUS ATTENTION TO DETAIL
Our Service Area
---
HOWARD COUNTY, MARYLAND
Scaggsville, Laurel, Fulton, Savage, Highland, Jessup, Clarksville, Dayton, Ellicott City, Daniels, Ilchester, Oella, Columbia, Elkridge, Simpsonville, Woodstock, Granite, Cooksville, Glenelg, Glenwood, Lisbon, West Friendship, Woodbine.