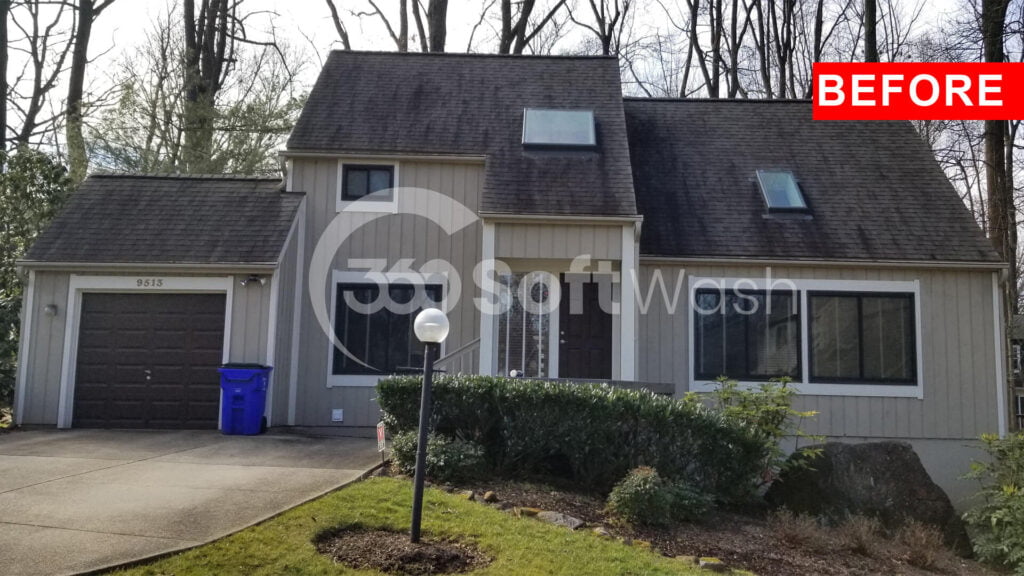 Roof Cleaning Glenelg MD
Get Great Roof Cleaning Glenelg MDWhen you know you need to have your roof cleaned, you will want to choose a company that will do it right. You will want your roof to get good care so you know it has been cleaned well and that nothing will go wrong during the cleaning process.
So, you need to hire our company for the roof cleaning Glenelg MD that you need to have done. You can trust us because we are all about doing quality work and know just how to get the roof cleaned without doing any harm to it. If you are looking for roof cleaners Glenelg MD who care about the quality of their work and who will make sure you feel confident in what they are doing, then you need to hire us.
Our company, 360 Soft Wash, is all about doing quick and quality work of the roof washing Glenelg MD. We know that many other companies will just try to take your money and won't leave you with as clean of a room as you want and we promise we are not like that. We are the one company that can be trusted to meet your needs for roof cleaning Glenelg MD.
Our company is honest and all of the people who are working for us have been trained to do roof washing Glenelg MD. We know that it takes a lot of practice and training to get a roof cleaned right, and we only have the best people go over to your house because we want the cleaning to turn out well.
You might have a lot of junk on your roof or a lot of dirt on it that you want to come off quickly, and when you hire us for soft roof washing Glenelg MD, you can know it will get cleaned off without any damage.You might have all kinds of concerns when you think about hiring someone for low pressure washing Glenelg MD, and one of your concerns might be that the cleaning will get started but will never be fully done.
Maybe you have had bad experiences before and you are concerned that the company you hire won't care about doing a good job. If you are worried about anything like that, then you need to know that our roof cleaners Glenelg MD are different than most because we care about you.
Call now to schedule an appointment (410) 680-2876
Happy Customers
Prompt service. Good results. Good price. Will definitely use it again.
I loved this company. The person was very courteous and professional. They had great prices and were much lower than other companies that I got quotes from. I would highly recommend using this company and I will absolutely use them again.
This 2-man crew did a great job on our home. I tried a water-based power wash myself, but it didn't quite get the job done, especially on the high reaching sections of our home. The team came by, took their time and our home looks great!
– COMMERCIAL & RESIDENTIAL –
A CREW THAT ALWAYS ARRIVES ON TIME
EXPERT TECHNICIANS WITH YEARS OF EXPERIENCE
TOP-QUALITY
EQUIPMENT INCLUDING A SOFT WASHING MACHINE
TREMENDOUS ATTENTION TO DETAIL
Our Service Area
---
HOWARD COUNTY, MARYLAND
Scaggsville, Laurel, Fulton, Savage, Highland, Jessup, Clarksville, Dayton, Ellicott City, Daniels, Ilchester, Oella, Columbia, Elkridge, Simpsonville, Woodstock, Granite, Cooksville, Glenelg, Glenwood, Lisbon, West Friendship, Woodbine.